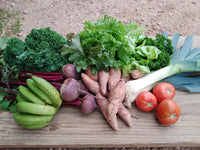 CSA Returns
Community Supported Agriculture (CSA) Programme Returns!
Hurricanes Earl and Fiona put a damper on our Fall Community Supported Agriculture (CSA) programme, but we are happy to report our CSA has returned!

You have the choice of either a small, medium or large CSA share with each share running for 8 weeks.
Small: weekly produce for 2
Medium: weekly produce for 4
Large: weekly produce for 6

The contents of CSA shares will vary based on what is being harvested each week, providing you with a curated bag of the freshest local produce. Each CSA session will run for 8 weeks with discounts being offered for those who wish to sign up for multiple sessions.
Session 1: January 14 - March 4
Session 2: March 11 - April 29
Session 3: May 6 - June 24

You may also opt to add on a chicken and/or egg share to your CSA bag each week which will provide you with a dozen Wadson's farm fresh XL eggs and/or a whole free range chicken (3.5lb average) each week. Your CSA share may be picked up one Saturdays from the Wadson's Farm Shop in Southampton, at St. Pauls Church in Paget from 9 to 11:30am.
If you have questions feel free to give the shop a call at 238-1862 or send us an email at wadsonsmarket@gmail.com.
CLICK TO SIGN UP FOR A CSA TODAY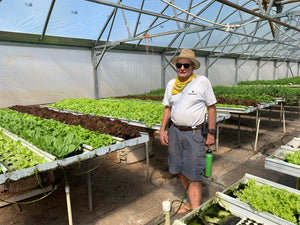 Farm Educational Group Tours
Book your farm tour today!
SCHOOL TOUR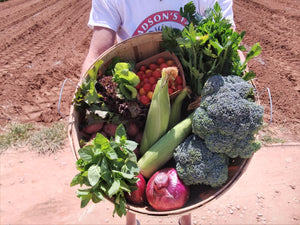 Community Supported Agriculture (CSA)
Sign up for our 8 week CSA programme here!
CSA Sign Up